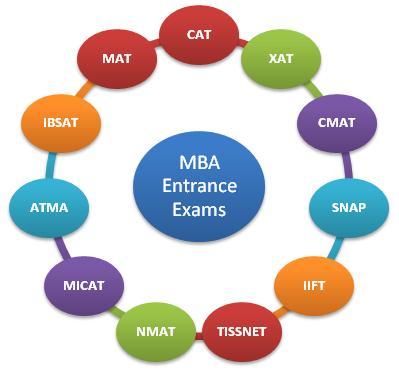 MBA Entrance Exams 2022 – Shiksha Darpan
These days, several high class B-Schools in India provide you with specialization in various aspects of business management. The Best 50 B-Schools in India not just offer you best education and understanding, but additionally entice employers offering perfect packages in India. These B-Schools possibly affiliate themselves to a very common national level entry examination or take their very own competence test to choose applicants.
List of MBA Entrance Exams in India
CAT 2022

Common Admission Test, the Expert of all MBA entry tests, is performed by the Indian Institutes of Management to enlist participants for Post-graduate and Other Courses. A number of other top management institutes across India likewise use legitimate CAT marks for admissions. CAT is conducted in the month of Nov.
XAT 2022

Xavier's Aptitude Test is performed for entrance to Post-Graduate degree course in Management at XLRI, XIM, XISS, LIBA etc. XAT is conducted in the month of January.
NMAT by GMAC 2022

The NMAT by GMAC examination is utilized for admissions to a few of the top graduate business course in India. As being the internet based examination in 2009, the NMAT by GMAC™ continues to be a legitimate and dependable predictor of achievements in graduate business institution. Institutes are agreeing to NMAT Score.
IIFT 2022

Indian Institute of Foreign trade examination is performed for entrance to Post-Graduate degree program in Management with distinctive target in on International Business.
SNAP 2022

Symbiosis National Aptitude Examination is a very common written examination for the admission procedures of every Symbiosis autonomous postgraduate institutes.
MBA Entrance Exam 2022 Dates & Notification***