Results by the universities are soon going to be declared. Candidates have given all their efforts in order to score good marks, as they know that the competition is very high. Those who rank in the merit gets admission quickly. The season of results is going on, so today we are going to talk about IIS University Results 2022. Once the results are declared by all the universities the admission procedure will start. Candidates, are you ready to see your results?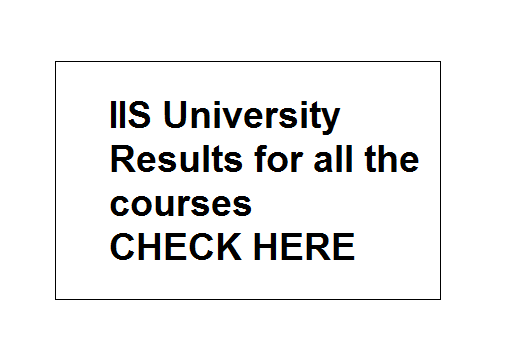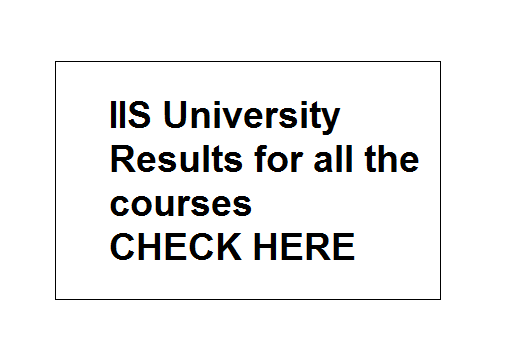 Let us see a short introduction about IIS University
About IIS University
Located in Jaipur, Rajasthan, IIS University provides many courses such as BA, BSc, BCom, Bed, MSc, MA, MCom, Med and others. Thousands of students from different cities take admission in IIS University. It has a great infrastructure and environment in which students feel comfortable. Proper lectures and guidelines are given to students to help them with their innovative ideas.
Apart from these many amazing facilities, fees structure for every course is different which is decided by the University itself.
Let us look at the fee structure for 5 courses provided by IIS University.
MBA – 50,780/- Per Yr.
Sc – 37,472/- Per Yr.
BA – 23,577/- Per Yr.
Com – 37,472/- Per Yr.
BCA – 45,835/- Per Yr.
How to check IIS University Results 2022
To check the result, you need to visit the official site of IIS University. Follow the simple steps. You need to follow only 2 steps which I will mention below and then you can check your result.
Visit http://results.iisuniv.ac.in/results
Enter your "Roll Number"
Select your "Course/Sem Result"
Click on "Result"
Once you click on the "Result" button, it will display your result. You can take the printout if you want. We wish all the students all the best for their result. Hope they score what they have expected.