Admission 2022-23 Information – Maharani Gayatri Devi has just announced the Admission Process for Girls. You will be happy to hear that it is one of the best girls schools which currently has more than 3000 girls completing this educations. Check out proper details of Maha Gayatri Devi Girls Public School Admission process and if you are interested and eligible then you can easily take admissions there. This School also encourage students to take part in extra curriculum activities.
2022 Latest Update :- Below you will find important links , in which you can get all the information regarding MGD girls public school Admission 2022-23 procedure , Important Dates , Fee Structure etc. .
Maha Gayatri Devi Girls Public School Admission Details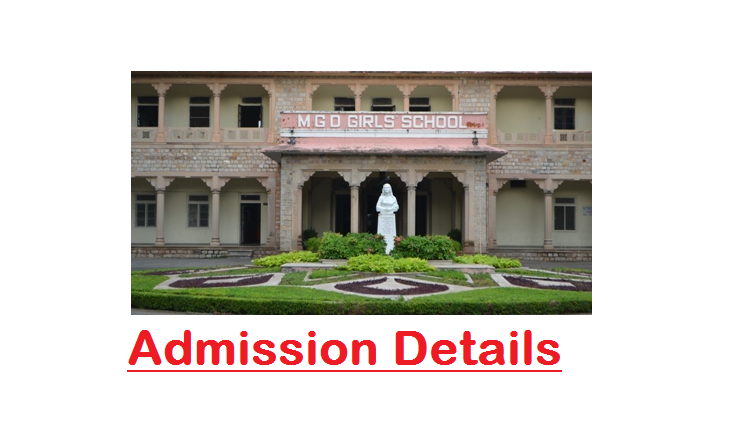 Check all admission details of Maha Gayatri Devi Girls Public School from this webpage. Central Board of Secondary Education has given affiliation to this School. Only female students can take admissions in this school. If you are looking for admissions in MGD Girls Public School then this is the correct page for you all. You can collect all kind of information from here and get proper news easily from here. We have shared below all details and conditions below of this School for the Admissions. You may also tae help from the Help desk of officials from here.
Maha Gayatri Devi Girls Public School Admission Details are now out. Don't leave this awesome chance and immediately apply for Admissions. There will be all common Subjects in this School but you will surely get safe environment and healthy education system there. There will also be activities like Gymnastics, Skating, Judo Dance and others. Ultimately we can say this School all the scopes for future if you have amazing talent for this.
History of MGD Girls Public School Jaipur
Further news will be provided to all of you very soon. Maharani Gayatri Devi Girls Public School is a prominent school, creating a benchmark in academic studies. This School was established in 1943. This is the first public school which is located for girls located in Jaipur city, Rajasthan state. This School has got affiliation from the CBSE Board. This school has made its own reputation by providing best level education to all. Registration Process from Class I will be started soon. Right now, you guys need to know lots of information of this Admission.
Maharani Gayatri Devi Girls' School or MGD is the school which is located in Jaipur, Rajasthan state. This school was established after Her Highness Rajmata Gayatri Devi of Jaipur. This is also first all Girls School of India. This school was started functioning in 1946. This is very famous schools of Rajasthan state in which every year large numbers of girls students try to get admissions. Best wishes to all to know proper details of this School Admission process.
MGD School Admission Process 2022-23
The numbers if seats are limited and students are too much high. Final selection of best students will be done very soon. You need to work a lot this time. Parents are suggested to stay connected so that they can check more information of MGD Girls Public School from here. Best wishes to all for this awesome chance. More details will be given to you time to time for this.
Important Links – MGD Girls Public School Admission 2022-23
Procedure
Admission Procedure – Download PDF
Parents can easily bookmark this webpage now and stay in touch with us. We are surely going to update all important information to all of you. We are going to give you proper details of Admissions after the official announcement. You may instantly go to the official website and get news easily from there. If you don't know the direct link then you must click on below link. Best wishes to all.