TS EdCET online application form 2022 is released, so all the interested candidates can apply for Telangana EdCET 2022.  The students have to check the eligibility to start filling the application form.  You can get all the details regarding TS EdCET 2022 notification from the official website.
About Telangana Bachelor of Education Common Entrance Test 2022
The Telangana state council of higher education manages the test to offer the admissions for the students in B.Ed courses. There are many institutions available to provide B.Ed education in Telangana state. To filter the best candidates among the huge crowd with excellent teaching skills Osmania University conducts common entrance exams for B.Ed. The students who want to attend the entrance exam have to submit the application before the due date. The official website of the examination will be providing here. SHIKSHADARPAN.COM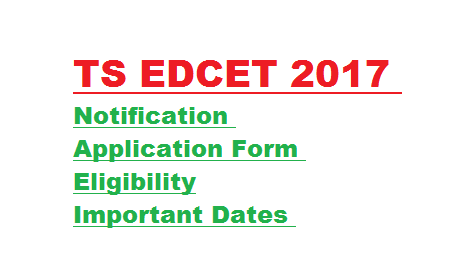 The important point is only the students who submit their applications are allowed to take the entrance examination of B.Ed 2022. Other candidates will not be allowed to appear for the examination.
Telangana B.Ed Entrance Test Application Dates(expected dates)
Starting from application date:7th April 2022
Starting date for application fees:7th April 2022
Last date for submission: June 15, 2022
Last time for paying late application fee: June 1, 2022
TS EdCET Application form 2022
The Osmania University Hyderabad issued the warning about the TS EdCET 2022.. So the students can fill the Telangana B.Ed 2022 form from the month of March. All the aspirants to be selected through this common entrance exam. The candidates are instructed to submit the application form before the first week of may 2022.  After the due date no application forms to be entertained under any circumstances.
Documents Need To Fill the Online Application
Personal details.
Bona fide certificate.
Hall ticket number of the qualifying examination.
Permanent Address.
Caste certificate.
Income certificate.
Application fees for TS EdCET 2022
Students have to pay the application fees to complete the application process.
For general category have to pay Rs.300/- as application fee.
For other reserved category should be Rs.150/-
Students can pay the application fees through the online mode.
Category                           Fees
General                              INR 650
SC/ST                                INR 450.
Late fee                              500
Telangana EdCET 2022 Exam Dates(expected dates)
Starting of downloading admit card:

Exam date:

Declaration of result: not announced
Counselling date


Publication of 1st Seat Allotment Result

Registration Process

8th to 12th January 2022

Display list of registered candidates

15th January 2022

Publication of 2nd Seat Allotment Result

21 January 2022

Document verification process

Category: online application
Official website: www.tsedcet.org
The students who want to pursue their career in a bachelor of education have to check the eligibility criteria provided by the Telangana state. If your eligibility does not fulfil all the aspects, your application rejected by the authorities.
TS EDCET Eligibility Criteria 2022

Candidates should be Indian nationality.
They should complete 20 years at the time of July 01, 2021
There is no maximum age limit for the B.Ed.
Candidates must complete any bachelor's degree or master's degree with 50% of marks.
For reserved or physically challenged students minimum marks should be 40%.
TS EDCET 2022 Syllabus and Exam Pattern
Below we shikshadarpan team providing our visitors complete details and sources for TS EDCET 2022 Syllabus and Exam Pattern,so just scroll down get complete syllabus for EDCET as well as newly EDCET Exam Pattern.
Exam Pattern for TS EDCET 2021
Serial No.
Part
Name of the Subject
Number of Questions
Marks Awarded
1.
Part-A
General English
25
25
2.
Part-B
1) General Knowledge
15
15
2) Teaching Aptitude
10
10
3.
Part-C
1) Mathematics
100
100
2) Physical Sciences
100
100
(i) Physics
50
50
(ii) Chemistry
50
50
3) Biological Sciences
100
100
(i) Botany
50
50
(ii) Zoology
50
50
4) Social Studies
100
100
(i) Geography
35
35
(ii) History
30
30
(iii) Civics
15
15
(iv) Economics
20
20
5) English
100
100
So now you got the exam pattern for EdCET Exam .
As from above table we can see the TS EdCET Question Paper consists of three parts. Which are named as Part A ,Part B, and Part C, and these parts have different subjects like Maths, English, Biological Sciences, Physical Sciences ,Social Studies.
Now we are moving on the syllabus for EdCET , candidates who are struggling hard to select in this exam should have known the complete syllabus as well as important topics in each subject . If you are having trouble in downloading TS Ed CET syllabus 2021 then comment below ,shiksha darpan team will solve your problem as soon as possible.
Download TS BEd. CET Syllabus