Practically speaking there is no EASIEST ENGINEERING DEGREE IN INDIA. Each and every branch of engineering requires consistency, hard work and detail understanding. So it depends on you and your interest. As a matter of fact, when compared to other branches environmental engineering and marine engineering is comparatively easy. These branches have good scope in future, and you have high chances that you might easily get selected as their cut off are low as well. You could also go for energy or sustainability engineering since it has relatively less use of hard-core mathematics and slightly more on policy. You can even opt for Mechanical Engineering since it's one of the central and oldest branches. It just requires basic knowledge of Mathematics.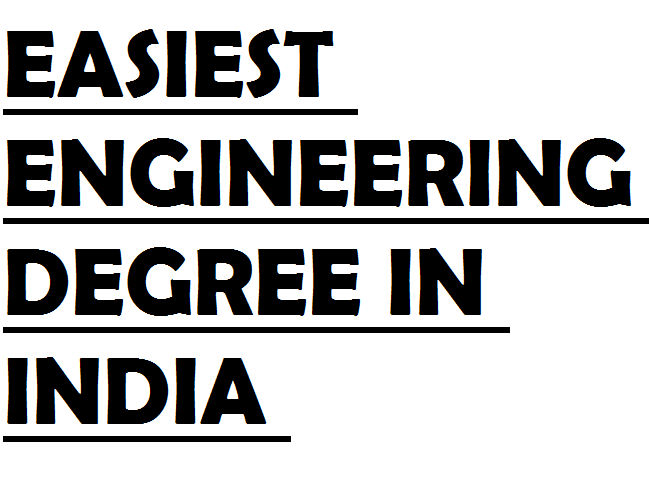 LIST OF EASIEST FIELD IN ENGINEERING
Civil Engineering
Environmental Engineering
Marine Engineering
Textile Engineering
Agriculture Engineering
Easiness is relative, and it might vary from person to person. Choose the field you are connected with. Some might feel that Aeronautical engineering is easy while others may feel that Civil engineering is comparatively easier. If you love your subject, you will never get bored of it. Easy and tough are just the way we look at it. So ultimately it all sums up to our INTEREST. So whatever you choose ,just focus and do your best in that field, and result will prove easiest engineering degree in India.