Kendriya Vidyalayas are all set to start Admission Process soon. Large numbers of students, in fact lacs of students are interested and willing to get admissions in KVS due to the most popularity in India. This is to inform all students that we have announced proper details of KVS Admission List and Admission Details as well. For admissions in Class I to 9th standard, students could apply from 3rd April onwards. Download KVS Admissions List now in PDF format.
Kendriya Vidyalaya Admissions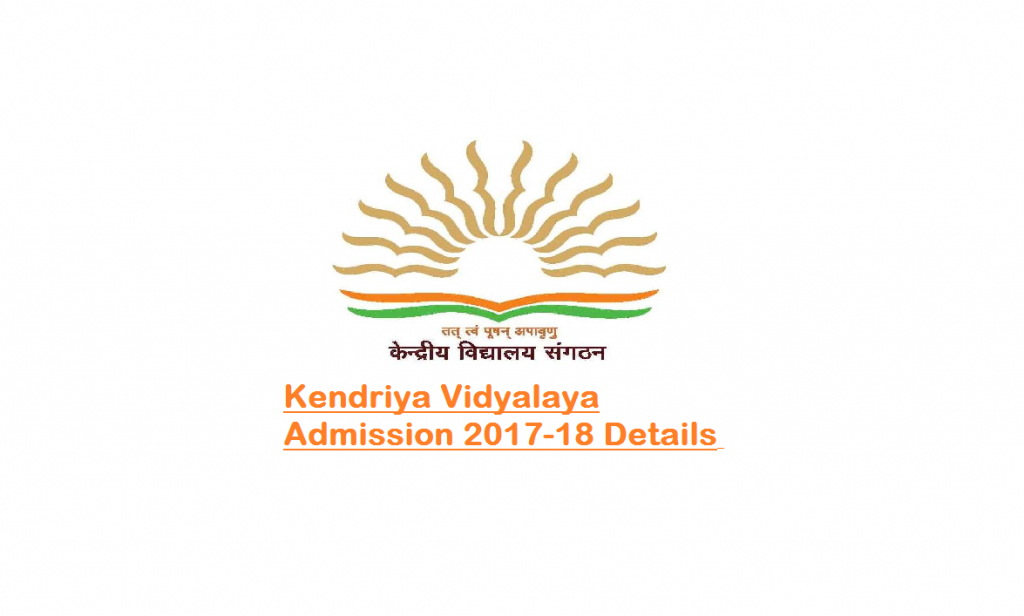 The parents who wish to check whether their ward is shortlisted, need to check the websites of all schools they applied for. We have shared important links and application forms details below for your information. There are large numbers of important details which you all should know. The Admission process will be completely online and cloud basis. A senior KVS official informed, "As many as 6,48,941 aspirants applied for around 1 lakh seats. Due to Online Process, shortlisted students name will be revealed soon. Students also know that this is very tough to get admissions in Kendriya Vidyalayas or Central Schools.
Kendriya Vidyalaya Admission 2018-19 Details
There are total of 1137 Central Schools in India. Those children will be shortlisted whose parents are of transferable jobs in India. Ward's parents should be working under Government Departments of India. To know more details of Admissions, you need to click on the Admission Details from Central School official website now. There are some more important news which we are going to share with you. Check that easily from official website.
Kendriya Vidyalaya Admission Details are most important details right now for large numbers of wards and Parents. For the first time, officials are offering a selection of children for admission to Class 1 in all Kendriya Vidyalaya Sangathan for the seats reserved under Right to Education (RTE) and other categories. The last date to apply for Admissions was 10th April 2018(expected dates). This is good news for all of you to know all important dates of Admissions.
The Kendriya Vidyalayas are a system of central government schools in India. These Schools are running under aegis of the Ministry of Human Resource Development (MHRD). Large numbers of Central Schools are there in India. The main motto of this department is to give proper education to all students. This School was founded on December 15, 1963.  This has got affiliation from Central Board of Secondary Education. Check out the official website of KVS now and grab more news.
Check Kendriya Vidyalayas (KV) Admission List
Students of senior classes are needed to wait for some days to check Admission List. Only best students will be selected for sure. Look below passages and grab further news. We know that students current status is too hyper because this is the best way to get educations by experts. We wish all interested and applied students best of luck. Be ready all the time for checking all latest news.
Instantly press CTRL + D from your keyboards and collect major and minor news of this Admission Process. After some days, your Admission List 1 for selected students will come. Admissions are totally based on Selection List. All latest information will be provided to you time to time. Don't take this chance lightly else you will miss this opportunity later. Best of luck to all applicants for this amazing chance of Admissions in Kendriya Vidyalayas. Students will get admissions in nearby Schools.