The journalism area is actually the best option for all applicants. As a lot more number of media homes has been opened, there has been a growing need of participants holding either graduate or master course.
List of Top Mass Communication Entrance Exams in India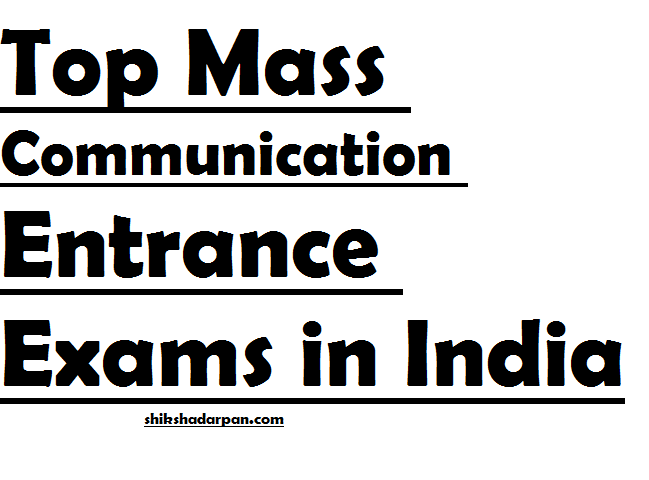 India Institute of Mass Communication ( IIMC )
The entrance examination of the IIMC is one of best exams in India. The institute carries out the exam to give admissions in different post-graduate diplomas in media reporting such as Hindi, English, Radio and Television, Oria, and PR and Advertising.
Jamia Milia Islamia University, Delhi
This university performs the entry test for acknowledging participants for full time Master's degree program.
GGSIPU CET Exam:
This University performs the Common Entrance Test for providing admissions to participants in different graduate and master programs.
Delhi University ( BMMMC )
BMMMC is UGC associated, on the other hand, works only by I.P College under the University of Delhi. The entry test is performed in two levels.
MGM College, Aurangabad
The MGM College of Journalism and Mass Communication takes their entry test to offer admission to scholars in MA/BA and Mass Communication and Journalism courses.